 Reaching Your Dream Clients: How To Leverage HARO as a Therapist
"It's not what you know, it's who you know."
You may have heard this phrase used to describe those who are trying to climb the career ladder, and could have maybe used some connections to speed things up. Whether or not you have a family member that is the CEO of a company and giving you the privilege to climb quicker to the top – this saying holds more than a few grains of truth.
Connections and networking matter in business. It doesn't just apply to the tech industry or some major finance corporation – it's the same for a therapist's small practice too.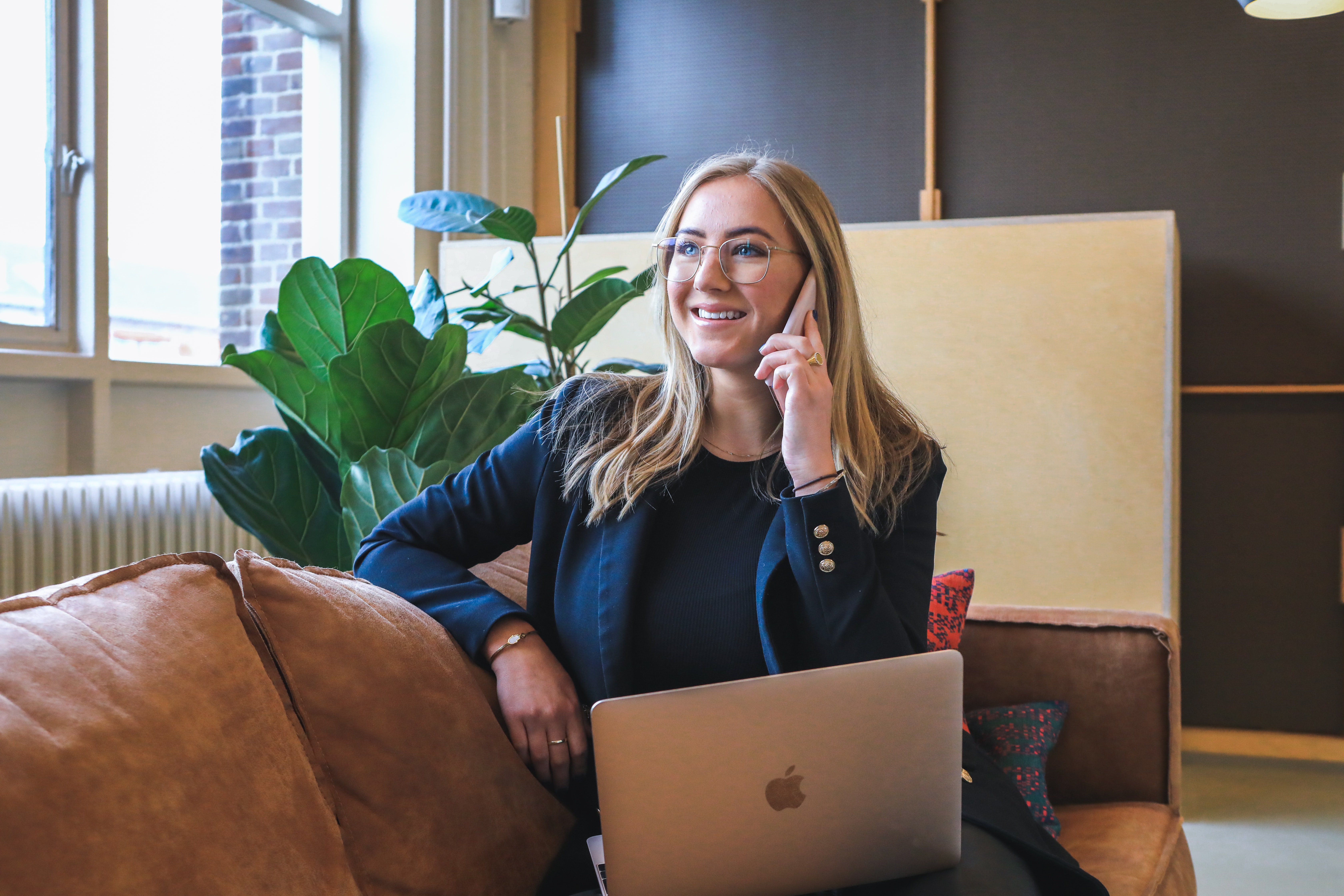 If you've gotten any new clients through referrals from existing ones, or you've become friends with a physician across the street, and they send everyone your way – these are both networks you've created for yourself. When someone is vouching for you, and you've already been vetted by others, clients will be more likely to come see you without hesitation.
One cool way to get your name out into the public is to use HARO.
With HARO, it's not only "what you know" or "who you know" that's important. It's both. Through this platform you get to use your knowledge, and if you connect with the right people, you could be regarded as an expert in your field.
If this sounds scary and exciting, you've come to the right place. We'll go over what HARO is and how you can use it to help grow your network, business, and potentially more.
What Is HARO?
First things first — what exactly is HARO?
HARO stands for Help a Reporter Out. It's a service platform under Cision, one of the global leaders in public relations and marketing communications technology.
The HARO platform does just that; it helps reporters and journalists. It does this by connecting them with verified experts who can answer their questions and serve as trustworthy sources for their articles, stories, and other media.
HARO gives reporters and journalists a convenient networking tool to access a comprehensive database of over a million sources. It has over 50,000 reporter and journalist queries each year, and connects them with the right people to lend more credibility to their news pieces.
Now, you're probably not a reporter, so you're probably wondering "how can therapists use HARO?"
You, as a licensed mental health professional can serve as a relevant and reliable information source on HARO. Even if you've never been used as an expert source, this network can help you build up authority on topics or subject matter in whatever industry you work in.
How Much Does HARO Cost?
You'll be happy to hear that HARO is free — at least for the basic services.
HARO is a freemium service platform. This means you can get its standard features absolutely free of charge, but if you want extra perks and features, you can pay for those.
The subscription tiers, price, and services you can get for each are as follows:
Basic Tier — Free: Includes media opportunities or reporter queries delivered to your inbox three times each day from Monday to Friday, as well as email support
Standard Tier — $19/month: Includes all basic features, as well as one keyword alert, one profile boilerplate to include in your pitches, text alerts, and easy online search for media opportunities
Advanced Tier — $49/month: Same as all Standard features, except for the option to have three different keyword alerts and profile, as well as Head Start alerts as soon as a media opportunity is approved by HARO
Premium Tier — $149/month: Includes everything in the Advanced tier, except you get unlimited keywords and profiles and additional customer support via phone or email
Who Can Use HARO?
HARO caters to two sets of audiences: journalists and expert sources. You can think of HARO as an intermediary between the two. They're the neutral third party that helps both groups of people find the help they need.
Reporters and journalists from big news organizations aren't the only ones who use this platform either – bloggers and freelance writers do too.
How Does HARO Work?
HARO is basically an online classified section, but with extra features and the convenience of newsletter-like email alerts.
Reporters, journalists, or other media professionals begin by posting their questions or requests on the platform. These are then all verified or approved by the platform before being sent out to those signed up as sources.
Expert sources receive three emails from them every weekday with those approved questions — specifically at 5:35 AM, 12:35 PM, and 5:35 PM EST. These emails contain all available queries that journalists have posted. You can choose to respond to any of these, as long as you're actually knowledgeable about the topic. However, just because you respond, it doesn't mean that you are the one serving as the expert – the journalist also needs to choose you.
You'll have to send a convincing response to the journalist so that they'll be more likely to choose you. As part of your submission, you'll get to include a well-written pitch and include additional information or cloud storage links with readings regarding the subject.
Getting Started: How Can Therapists Use HARO?
Since HARO is a freemium service platform, all you need to do is sign up and make an account. You'll want to indicate that your account is for acting as a potential source — not a reporter or sponsor.
After you've registered on the website, you can then sit back and wait for the right request or query to come your way. Each email that is sent out can have over 100 requests, that's more than 300 a day. If you only glance at them, you could easily miss out on some that you could actually help with.
Replying ASAP to a query you qualify for is very important. You might not be the only therapist on the platform, so the faster you respond and the better your pitch is, only increase your chances of being chosen.
For a more in-depth guide into how to use HARO, we've got you covered right here. If you need help with writing a good pitch, check out our post here.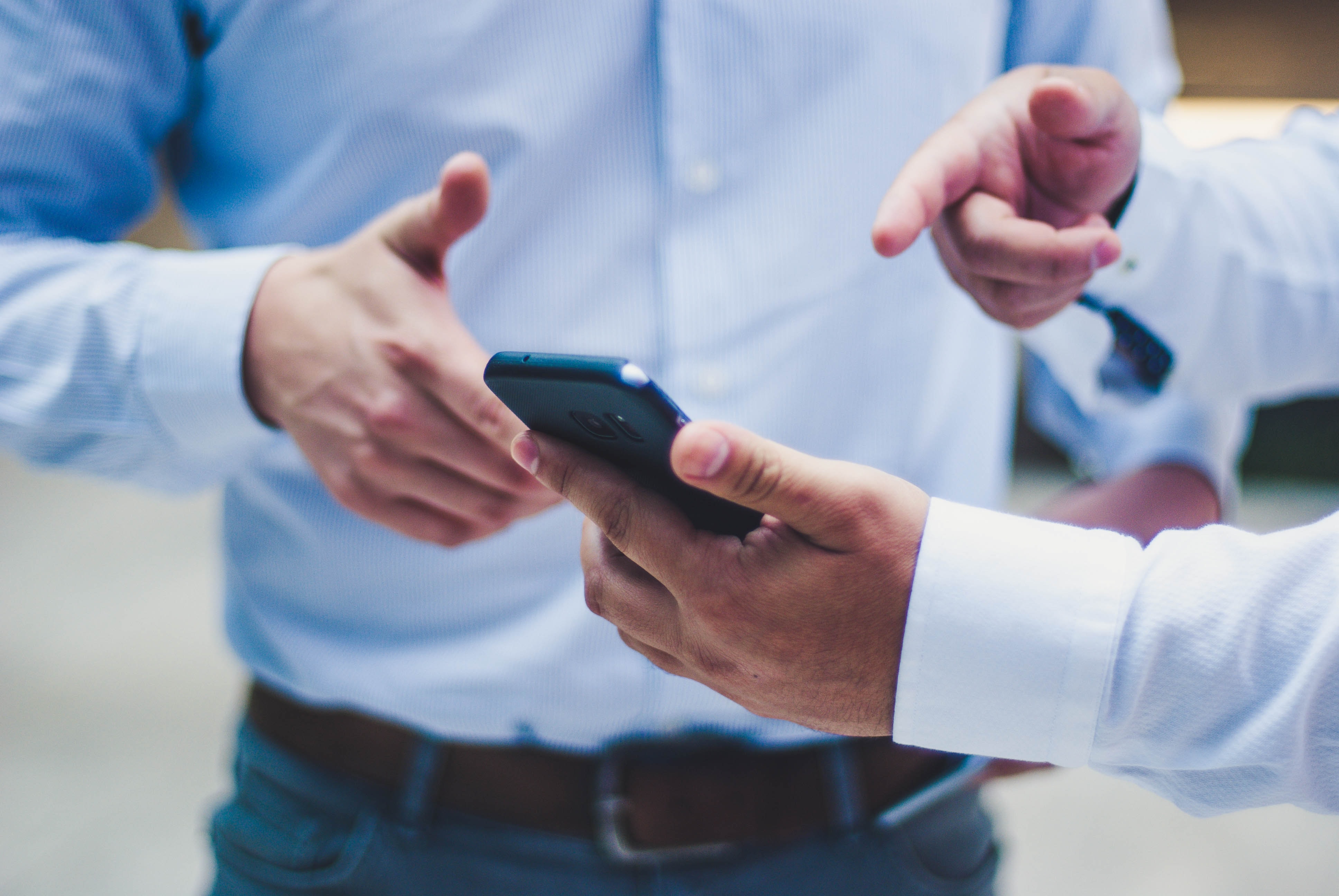 What are the Benefits of HARO for Therapists?
The benefits of HARO for therapists lie in its SEO or search engine optimization capabilities.
If you've got a practice up and running, you've likely already got your clinic's website and social media up and running. If you haven't, here's a resource to help you create a great one. These provide valuable opportunities to expand your audience reach and generate leads.
Remember, SEO is a game changer when it comes to online marketing for therapists and finding your ideal clients. For SEO to work for your practice, you have to have an online presence.
Clients can often find you directly through your website, or by just coming across a social media page, and this can be an incredibly passive way to attract more people once its set up.
More importantly, an up-and-running website can maximize the benefits that HARO offers in growing your practice.
Backlinks or Link Building
One of the biggest perks of using HARO is backlinking. It offers great link building opportunities that can help place your website higher up on Google search results pages.
Backlinks are links that lead people back to your website. These are usually inserted in almost any type of other web content that isn't yours, such as articles, blogs, or even descriptions in YouTube videos.
The quality of the website that your link is being placed on matters. The more reputable they are, the greater the boost in your search results page performance. It shows that someone (or a group) of a high caliber trusts you, your practice, and your service enough to recommend you to their readers or viewers. They're tying a part of their name and reputation to each external link they include.
Having a reporter or journalist for a reputable news agency or media outlet mention you in their article and linking back to your website is a big deal. It's like a vote of confidence from an established organization — and that's what HARO offers.
Many of the journalists who use the platform are part of bigger newsgroups or publishers, such as Reuters, Chicago Tribune, The New York Times, and The Globe and Mail. There are also those who write editorial features for sites like Mashable or Refinery29, or work for news or TV networks, like NBC and CNN.
If you're listed as an expert source in a New York Times article, and they link back to your private practice website, whoever reads that article will have a more positive view of your clinic. Not only that, you'll also have tons of exposure. Even if you're newer to the field, you'll seem like an important part of the industry — one that really knows their stuff.
Authority and Reputation
Besides helping you build backlinks and fast-tracking your website to the top of search results, HARO can also help you build your online reputation and authority.
Let's go back to our earlier example. We all know the weight that The New York Times carries as a newspaper. If you're seen as one of the experts they approached, featured, and quoted for any of their news pieces, then you'll immediately seem legitimate.
After all, The New York Times (or any large publisher, for that matter) wouldn't pick just anyone off the streets to be their source, right?
If you continue to appear in more articles, you'll look more and more like an expert in your field. If these published pieces are all related in topic, a lot of the same readers might be reading and start to recognize your name. This builds your reputation, not only among the readers, but also your peers.
Having a better overall reputation as a private practice therapist means that you'll have a much better chance of getting referrals from both your target audience and your fellow therapists.
Top Tips to Achieve The Most Benefits of HARO for Therapists
If you want to maximize using HARO and improve your chances of getting chosen by media professionals for their pieces, you'll need to put some effort into your pitch and the approach you take.
Here's what you need to do to make that happen:
Read and understand the query thoroughly: Make sure you meet all of the journalist's criteria.
Send your pitch as soon as possible: Reporters usually work on time-sensitive articles or projects with quick turnaround times, so they like a fast response.
Proofread and edit your pitch: You can use Grammarly to make this easier. If you have a pitch with no mistakes, it can help you look more trustworthy.
Use the query title as your subject line: This makes it easier for the reporter to know what you're writing about and adds extra clarity to your pitch.
Answer their query in full: Not all reporters may have the time to reply to you. Some may only use whatever information you provide in your pitch. Give them full, pertinent details and not just your credentials and contact details.
KISS — Keep It Short and Simple: Your pitch isn't supposed to rival the reporter's whole article, it should be concise and clearly written. Even if you need to answer their query in full, it should be brief and scannable.
Give alternate contact details: This makes it easier and more convenient for the reporters to reach out to you, which can make all the difference.
Provide your credentials: Let them know why you're qualified to provide your expert opinion or knowledge. This can also be part of your boilerplate profile information.
Leverage HARO as a Therapist and Grow Your Network Today
HARO can be an extremely valuable tool to help you build your professional network, improve your online marketing strategies, and get your name out there — and it's not the only tool at your disposal.
There are plenty of alternative platforms you can also use for building authority in your field and link building. Some examples are SourceBottle, PitchBox, PitchRate, and Muck Rack. Some are free like HARO and others are paid services.
Therapist Wellness
Membership Perks
Best Practices
Client Care
Best Practices
HIPAA

Become a Member
Get everything you need to build a thriving private practice.